BORN TRAPPY POURS OUT HIS HEART IN HIS NEW TRACK "ALL HOURS".
On 23.1.2022. Born Trappy dropped a music video for his new track " All Hours" on his YouTube channel.
The amazing visuals already have around 300k views, and this is definitely one of his best songs so far. The song is emotional and lyrically on a very high level, and we have been listening to the song since its preview.
The instrumental rocks and Born Trappy shares a bit of his pain in his new single. Trappy said on his IG post that this track is for his people, and fans love how he has changed his game with this one.
Fans are starting to call his songs " motivational music" because he always speaks facts on his tracks. One of the best bars on the song is: " Been through a lot, so I don't trust a lot".
Trappy is one of the most underrated wave rappers, and he always comes with a fresh tune and surprises his fans with top-notch lyrics.
He is coming for the views, and we hope he will get the flowers he deserves in 2022. If you want to put something new on your playlist with a chill vibe and sick bars, Born Trappy is up next.
Follow Born Trappy on his IG page below, and show some love for his new song:
https://www.instagram.com/borntrappy/
Check out Born Trappy's new single above on this page, and leave a comment if you think he is underrated.
Quotable lyrics:
"Can I smoke a spliff
inside your living room, might
just ask off if you are stick,
no baby, I don't think; maybe I do
we ain't watching for the pigs,
I am not gonna stay for dinner,
you know that I can pay for it."
Lil Dotz X Broadday – Super Demons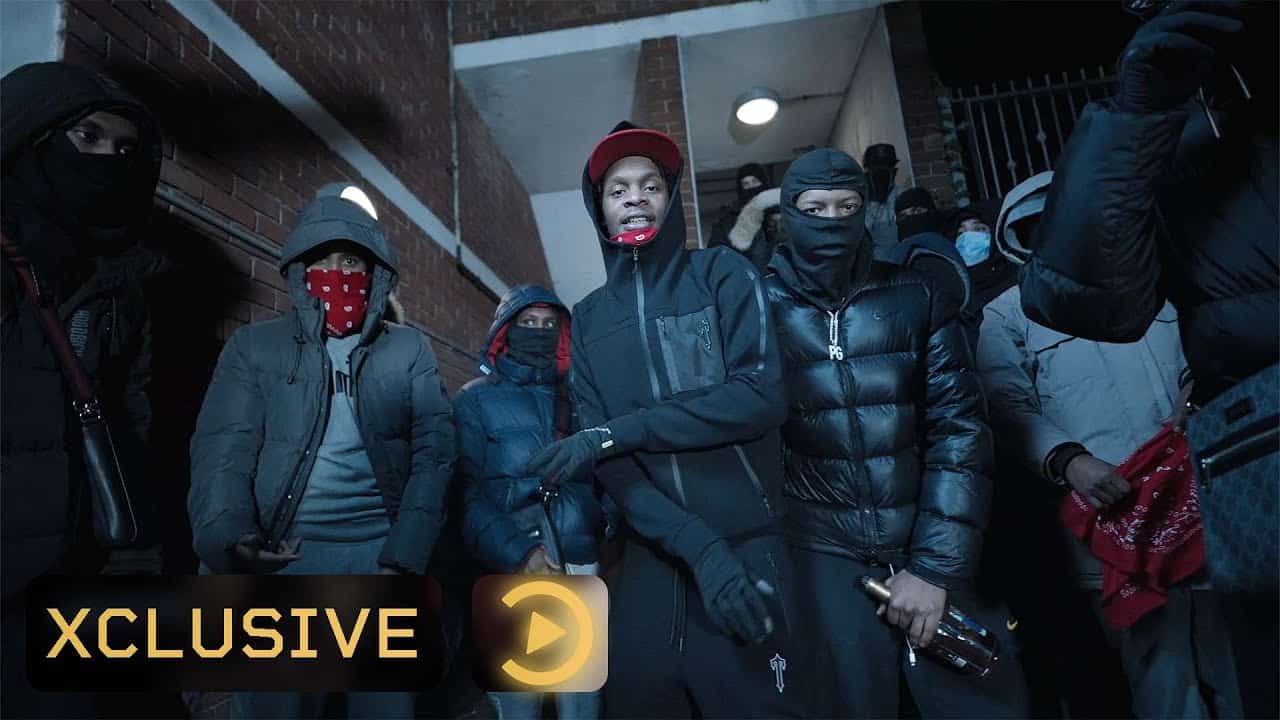 LIL DOTZ AND BROADDAY BRING A FRESH WAVE WITH THE TRACK "SUPER DEMONS."
On 2.1.2022. Lil Dotz and Boradday released a track called "Super Demons" on PressPlay Media YouTube channel.
With "Super Demons," the duo brought a breath of fresh air to the music scene, and no one can deny that they killed it.
The music video has been viewed 600K times, and people are enjoying the cool visuals and the dope bars. The song samples Florida's "Super Gremlin," which was an instant hit in 2021.
People think this duo should stick together in the music business because they sound great together and they bring a different vibe. Broadday's energy is sick, and he is improving in every song.
Not only is the beat selection top-notch, but Lil Dotz has a flow that is out of this world. If he stays consistent this year, he will easily make a name for himself.
For those who have been following their work throughout the years, this is a big step for their career. We love the idea and the high-quality production; we need more rappers to step up their game.
These two have amazing chemistry; we hope this is not the end of it; they should drop a whole joint album.
Follow Lil Dotz & Broadday media on their IG profiles to be up to date with the latest releases: @ld_gdw &  @broadday.agb
Check out the music video for "Super Demons" above on this page; you won't be disappointed.
If you are rocking with this drill beat, drop a "fire" emoji comment down below.
Quotable lyrics:
"I'm up late with bisheads, in the T, giving yola thankings
I swear dem man neeks
Don't want beef, so the sweets here just might clamp 'em
Spin through Grove like Franklin
You know anything blue man's damping"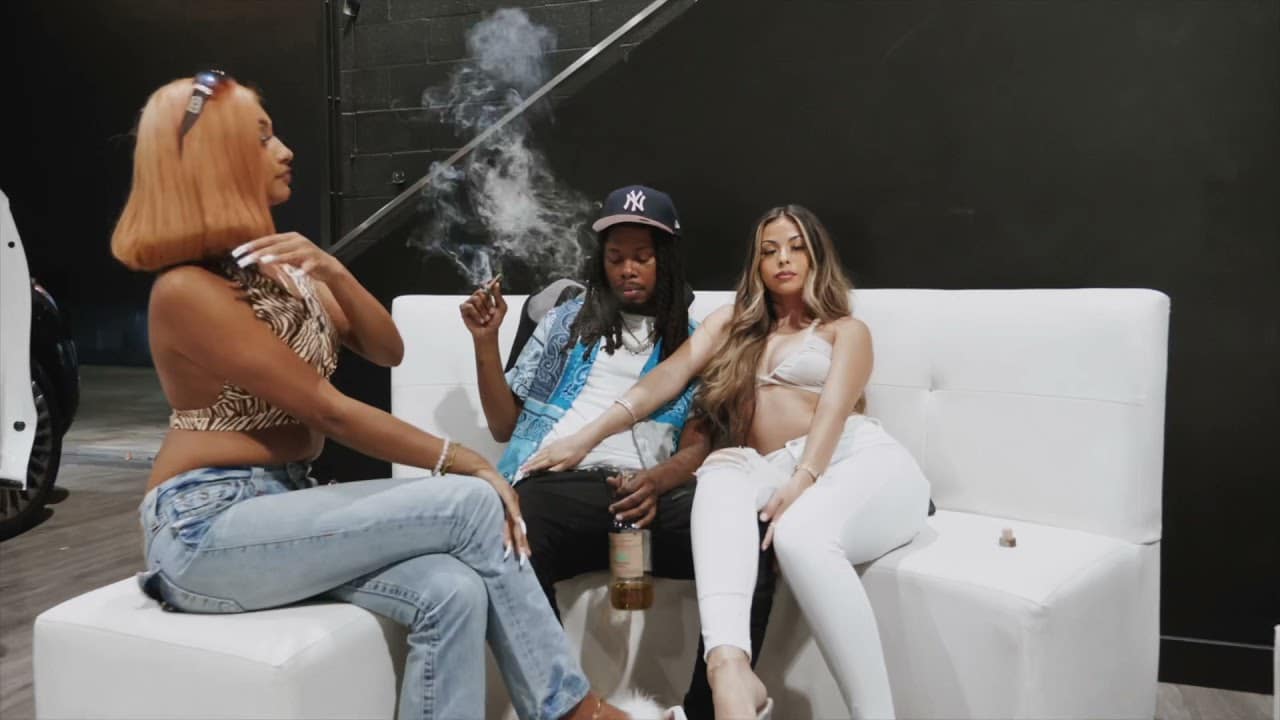 YUNG TORY IS BACK WITH THE BANGERZ, RELEASES MUSIC VIDEO FOR " DIAMONDS".
On 24.11.2021. Yung Tory dropped a music video for "Diamonds" on his YouTube channel.
Yung Tory dropped a song with mad visuals and real lines that will be stuck in your head for days.
One of the realest bars on the song is: "I learned my lesson if they are fake, and I can't play, replace them."
One of the most relatable rappers in Toronto has dropped a song that is a hot banger with cool verses.
"Diamonds" is a song off his album " Free Dope 3", which came out ten weeks ago.
The album has 15 songs on it, and the most popular is " Tory's World", " Red Light", and "Diamonds".
"Diamonds" has one of the best verses on the album, and we are glad Tory decided to give it some dope visuals. Denied Approval was in charge of the shots for the music video, and he did a fantastic job.
The young rapper says his personal favourite is " Tory's World". He also collaborated with Lil Durk, Dave From The Grave and Murda Beatz on the album, and all songs are worth listening to.
Yung Tory has worked very hard on this album, but he feels like he didn't get his flowers. His fans believe "Free Dope 3" is one of his most successful projects and that he outdid himself on this one.
Follow Yung Tory on his IG profile, and support his music:
https://www.instagram.com/yungt0ry/
Check out the music video for "Diamonds" by Yung Tory above on this page.
Quotable lyrics:
"You the one that bring the blade,
fuck out my face with that shit,
why you gonna tell me, bitch,
I used to pay for this shit,
 stay up like all day for this shit."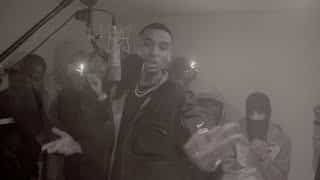 FREDO DROPS SOME SPICY RHYMES ON "INDEPENDENCE DAY" FREESTYLE
Fredo is back with another "free" freestyle, as he calls them, and we can say that he should go to prison for murdering this beat. This ones titled Independence Day.
The freestyle that that dropped on 6.5. 2021 has already over 1.000.000 views.
The music video is very simple, we see him recording in the studio in black and white, but the bars are far from simple. The whole point of the video is to add extra attention to the dope freestyle Fredo has created.
Fredo always tries to convey some meaning through his raps, and you have to listen carefully to catch all the puns and tricks.
WHO IS FREDO?
Marvin William Bailey, known to the United Kingdom public as Fredo, is in the game since 2016.
His net worth is over 2 million, so no wonder that he states that he won't do anything for free anymore in the song.
His most popular song is 'Money Talks', a single from his second album" Money Can't Buy Happiness", which featured Dave.
The young rapper admits that his style is inspired by 50 Cent and D- Black.
His music was his main drive when he was in prison, and he says that music has made him lead a different life.
If you want to check out Fredo's new freestyle, click on the link below:
Leave a comment if you think this is Fredo's best work so far.
Quotable lyrics:
"Call me Frеdo, but I'm also known as lord of the bling
Yo, his mum and dad weren't 'round, he got closer with the gang
Had no bread up the kitchen, got that toaster in his hand
Nah, my opp's don't need to holidays with lotion and no sand
Just go stand up on your block, you'll be closer to a tan."