Bundog X Montee x Kem Sav – Motion
BUNDOG CREATES A NEW TRIO ON "MOTION".
Fast after releasing a collaboration with JNeat and Supawassi called "Only Bandz", Bundog surprised his fans with a new collaboration ", Motion".
The music video for "Motion" featured Lil Monte and KemSav and was dropped on 16.10.2021.
Blue Feature Records already has around 11K views on their YouTube channel, and the comments keep coming in.
People are discussing whether the three rappers were a good match for the song because of their different styles.
However, no one denies that Bundog bodied the song with his aggressive verse and top-notch delivery.
Lil Montee killed the hook; many are saying it is the best part of the 3-minute song.
The hook and the chorus are very catchy, and they bring whole new energy to the rap world.
The track actually leaked before they put it out, but the visuals for the video are worth the wait.
All three of them are getting better and better, and they are making skilful moves by collaborating together.
Don't miss out on this one if you are looking for a dope collaboration to listen to today.
Follow Bundog on his IG page to keep track of what he is up to:
https://www.instagram.com/bfrbundog/
Don't forget to show some love to the man who brought the fire to this song, and follow him:
https://www.instagram.com/monte.bankroll/
Check the music video for "Motion" above on this page.
Tell us what you think in the comment section below.
Is the song a bop or a flop?
Quotable lyrics:
"I add some buff and start mixing it,
to get the whole key, my whole team was risking it,
now a whole key can't get you a pot to piss in it,
I'm low key cause my old team, on some different shit."
Harmonic Hits ft. Casper TNG – Umbrellas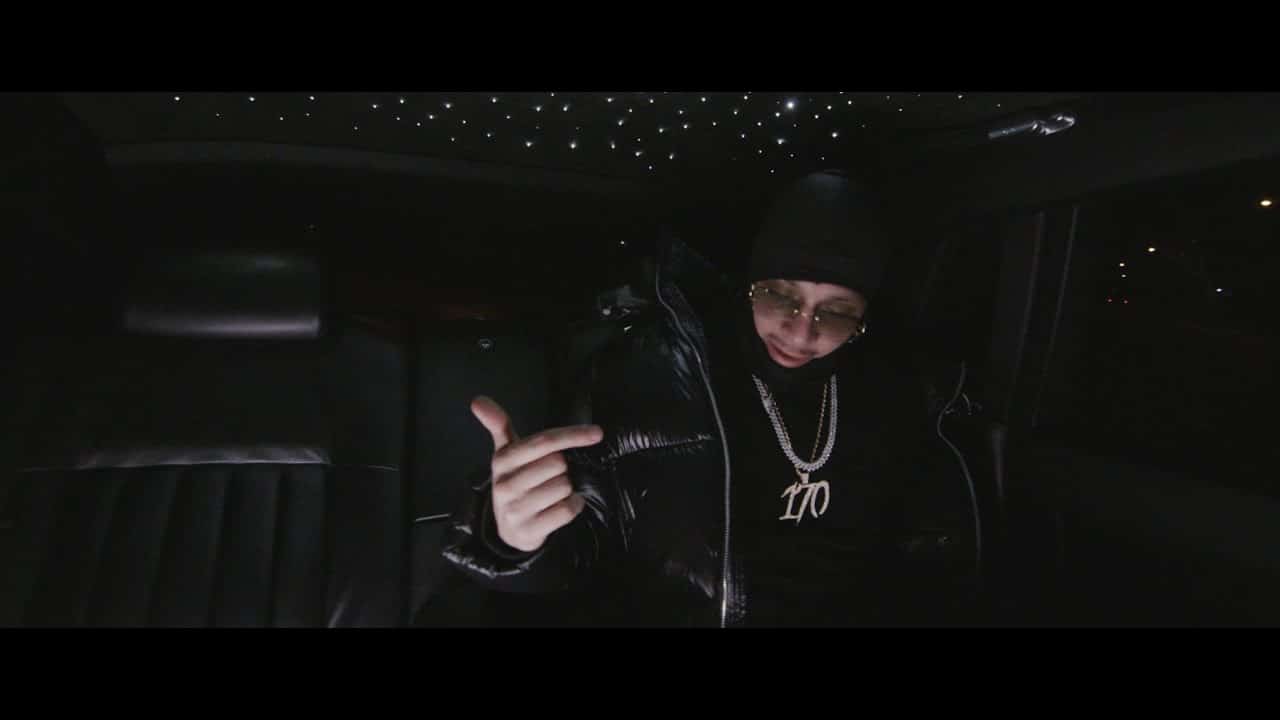 The melodic goat is back after 3 and a half years, and he dropped "Umbrellas".
On 26.11.2021. Harmonic Hits dropped a collaboration with Casper TNG on his YouTube channel.
Casper announced that "the wait is over" and thanked his fans for their loyalty, and then he released his new EP. The EP has six songs on it, and "Umbrellas" is the leading one, obviously.
The rapper couldn't wait, so he posted the music video for the song as well, directed by KR Productions.
"Umbrellas" is the rapper's take on Rihanna's famous hit "Umbrella".
The music video has intense visuals, the melody is perfect, and the verses remind some fans of the "old Casper", as they say, "Umbrellas" is the only song that sounds like his old ones.
The Toronto rapper has changed his game for the new era of his music, and he described it as: "They want me to stay the same; how the fuck I'm supposed to stay the same when all this shit done changed?".
The young rapper was charged with gun violence and was caught after a massive police chase, alongside K Money.
Casper TNG is known for his hits "Oops" and "Freeze", among others, and we are glad he is back with a whole new vibe.
If you want to show some love and support the rapper's big comeback, follow him on his IG page below:
https://www.instagram.com/officialcaspertng/
Check out the music video for "Umbrellas" above on this page.
If you couldn't wait for Casper to release new music, drop a comment down below.
Quotable lyrics:
"223's and Percocets, uh, that's a perfect set.
All that hatin' on me in my comments isn't workin' yet
Fast car, drivin' down the street, are you swervin' yet?
Bad broad on my IG; I'm a courier.
Why that nigga talkin'? Don't stress, go get them."
Pressa – Buzz City Freestyle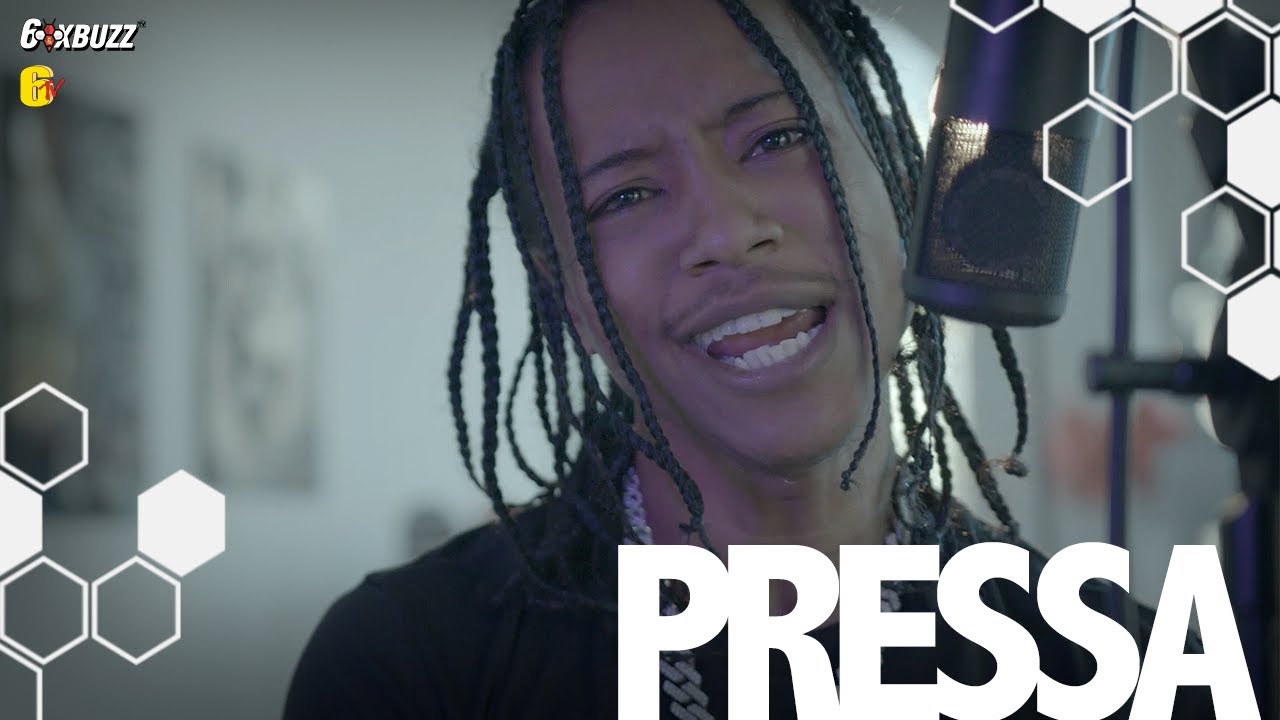 PRESSA DROPPED A NEW FREESTYLE CALLED "BUZZ CITY".
On 26.11.2021. 6ixBuzz dropped a studio session music video for his new freestyle, "Buzz City".
Two weeks ago, Pressa released the Deluxe version of "Gardner Express", and he is already back in the studio with something fresh.
The comment section is going crazy with people asking Pressa to put this out as a song because of the mad lyrics he dropped.
Pressa had some fun and dropped some bars, not knowing that his fans would absolutely love it.
With a "Wassa" chain around his name, Pressa came in strong to blow this thing up, and he even mentioned Nicki Minaj on the freestyle.
Pressa is applying pressure and shooting mad bars in this clip, and we are all for it.
 Pressa has been known for having one of the best flows in the city, but he has stepped up his lyrical game as well.
You may hate him or like him, but one thing is sure, Pressa is creative and consistent with his releases, and that is why he is one of the most known rappers in Toronto.
Don't skip this freestyle if you want to listen to a dope beat and some real raps.
If you want to keep up with Pressa's latest work and support his journey, follow him on his IG page below:
https://www.instagram.com/pressa.armani/
Check out Pressa's freestyle "Buzz City" on 6ixBuzz YouTube, or above on this page:
If you think this freestyle should be a track, drop a comment down below:
Quotable lyrics:
"Life is getting better,
tell em watch them cry like,
my homie turned into a junkie
started getting high a lot, just bough
two new goods too see I ain't tryna buy
this ain't no Nicki Minaj but make it better."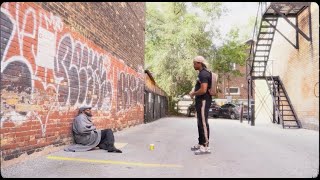 GRAINZ NORTH SPEAKES FACTS ON HIS NEW TRACK " HUNGER".
On 26.11.2021. Grainz North released a music video for his track " Hunger" on his YouTube channel.
At the beginning of the video, we see Grainz approaching a homeless man and having a conversation with him about his life. Grainz gives him some money, and the story continues.
The song has an easy flow, dope verses and the shots in the music video are mesmerizing.
The Toronto rapper proves once again that he isn't your typical "money, cars, and girls" rapper and that he has real stories to tell.
In the song " Hunger", he shares his thoughts about the world, fake friends, and his game.
The rapper says he can't rely on another person just to eat, and that speaks volumes.
The world hasn't been easy on this rapper, and he managed to survive everything because he writes songs and records music.
One of the few rappers that write their bars and perfect their craft as they record music.
The rapper also dropped his long-anticipated project " For What It's Worth" four days ago.
He also said he has a lot of music videos in the vault and that ppl shouldn't sleep on his music.
We hope that this Toronto storyteller has a lot of stories in his pockets and that he will share them soon.
If you want to support the rapper's career, follow him on his IG profile below:
https://www.instagram.com/grainznorth/
Check out the music video for " Hunger" above on this page.
Leave a comment down below if you are listening to Grainz North's new song or his album that just released.
Quotable lyrics:
"It's crazy how the tables turn,
they getting burnt, Imma get
whatever I deserve, I put in
that work, you have my word,
there will be a time to splurge."