Slim Dinero, A Talented Rapper From Toronto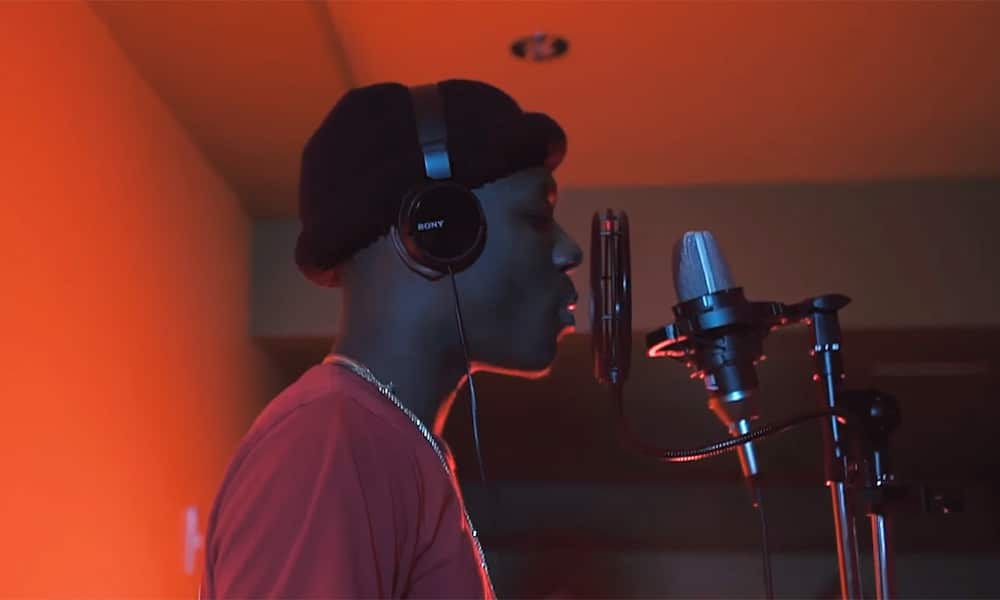 MEET SLIM DINERO
Nickname: Slim, Slim Dinero
Place of Birth: Ajax, Ontario
Instagram: https://www.instagram.com/slimdineroo/
Slim Dinero is a Canadian rapper who started dropping tracks and collaborations in 2018. One of his first collaborations was " Money Calling Me" ft. Pharroh and Trapstrr. In 2018 he also dropped "I do" with Trapstrr. As for singles, he dropped "Stunna Man" with visuals.
After a break in music Slim Dinero resurfaced in 2020 with new tracks. One of his first drops was "Stunna Man 2", with some new fresh visuals. In April 2020, he dropped "Guala Baby", and after a couple of months "Mr. 905".
In 2020 one of our favourite tracks of his that dropped is "Pole Home". The track and the video are so underrated, but the bars are fire, and the beat is top-notch.
In 2021 Slim  dropped one of his biggest hits, "In my Zone", with around 200k views on YouTube. 2021 was the hottest year for Slim because he dropped his album " Pyromaniac" and mixtape " Separate myself".
The album "Pyromaniac" has 10 tracks on it, and our favourites are "Problems", "Get it Right" and "23". Later he dropped some fire visuals for "Get it Right".
The mixtape " Separate Myself" has 13 tracks on it. Tizzy, J Neat and Duvy hopped on the mixtape and made it even better. The mixtape is full of great melodies and even better bars. Our favorite is "Action" ft Duvy, but you will love everything from the intro to the end.
We hope 2022 will be as successful as 2021 for Slim Dinero, with some new projects on the way. Slim hasn't announced anything, but we have a feeling he will drop something.
If you want to show some love to Slim Dinero, listen to his mixtape and album, and follow him on his IG page below. 
Sick Ppl, A Long Term Toronto Rapper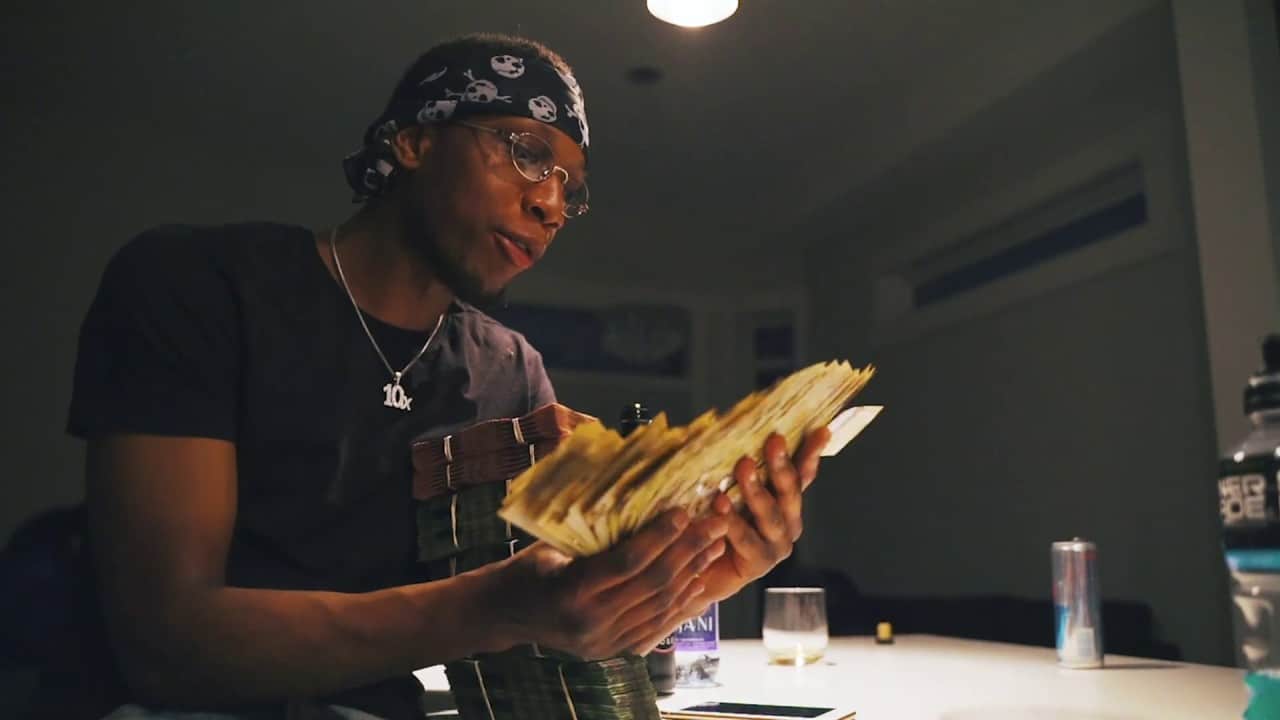 WHO IS SICK PPL?
Nickname: Sick Ppl
Place of birth: Toronto, Canada
Instagram: https://www.instagram.com/sickppl473/
Known to the Toronto rap scene as Sick Ppl, he has been around since 2012. He started rapping from an early age and has a good fanbase so far.
One of his first collaborations in 2013 was with YH, Roney, and  BananaClip " DGC SouthSide Shooters". Then in 2014, he joined YH for " Problem". Both of the tracks are very old-school and classic.
He did two collaborations, "Lonely" and " So bad", with Keelow during the same period. This was when people noticed that he could jump on every song and improve it.
In 2017 Sick was featured on the track "Show Girl" with Big Lean, one of his biggest hits. They did another collaboration, "Mawd Head", soon after.
In 2020 Sick focused on singles and dropped "Born To Win", "Dead Men", " GG", and " Frieza". " Dead Man" was one of his biggest music videos, with about 350k views. The singles showed he has a sick flow and a catchy chorus that will hook you immediately.
However, he didn't stop releasing bangers with Roney; from 2020-2021, they made three tracks together "Go There", "All for you", and "Jamaican Canadian".
In 2021 he did two collaborations with Hot Boy Ryda called "Gangland" and "On Go". He also made two tracks with NinetyFour, "Lots of Cash" and "Expensive Steps".
Sick Ppl has never stopped sharing the track with other artists, and we love how he rocks both singles and features. His interesting flow, top-notch bars, and consistency get him through the years. Even though he had a major legal setback, he has always been around and drops new music when people need it.
If you want to support Sick's long and ongoing career, listen to his tracks, and follow him on his IG profile above.
Hoodbaby Peppa, A Young Upcoming Toronto Rapper
GET TO KNOW HOODBABY PEPPA
Nickname: HoodBaby Peppa
Place of birth: Toronto, Ontario
Instagram:https://www.instagram.com/hoodbabypeppa/?hl=en
HoodBaby Peppa is a Jane and Finch born and raised rapper who has rocked the music stage in 2018. His single " Bandz" was his debut one, and he got a lot of attention with it.
Later in 2019, he dropped " Medication", which is still his well-known song with 380k views. The music video was one of the best ones in that period, and it launched Peppa's career to a whole new level.
In 2020 the rapper collaborated with HoodBaby Rahrah on a track called " Sauce ain't familia". In the same year, he dropped two singles, " Supposed to" and " Lately Freestyle".
Peppa's music got better and better with the releases of "Evil Eye", " Go", and "P.O.M.B.". His flow and writing technique is top-notch, and that is why he is one of the goats of Toronto's new rap scene.
He also dropped two vlogs and talked about his life. You can check them out on his YouTube channel. He is funny, witty and an amazing rapper and writer. His vibe and catchy choruses always get us hooked on the song, and we need to click replay.
Recently, he started dropping hit after hit. The first one was "L.A. Made a Vibe". After that, he dropped " Don't Blame Em" and " 4 lifers".
HoodBaby Peppa's consistency is something we need to talk about. After a couple of bangers we mentioned above, he also dropped " What She Want" and " Sorry If I hurt you.".
If you want to support HoodBaby Peppa from Toronto, listen to his music and follow him on his I.G. page above. You won't regret listening to his unique tracks from 2018 until 2022, the progress is there, but the vibe is the same. Check out one of his videos below.
Burna Bandz, Toronto Rapper From Driftwood
MORE ABOUT BURNA BANDZ
Nickname: Burna Bandz
Place of Birth: Toronto, Canada
Instagram: https://www.instagram.com/burnagotdawass/
Burna Bandz started his musical career when he was just in school. He quickly became popular as a solo artist in the city and then in Canada.
In 2015, after doing some local shows, he finally released his first mixtape called North Boy, which was a mix of old tracks and new songs, and it was a hit.
After the success of his first mixtape, he released another album named "Don't Play with Fire", which was also loved by people across the country and helped him reach an international level.
He released his third album named Compact Burna, which also did great and many singles like Beast Mode, Cardiac, Prime, and Get it Den Go all did really well. All these songs helped him reach the next level in the music industry.
Burna is slowly but surely conquering the music industry with his charm and mad vocals. All his songs are pure bangers, and his writing skills deserve some credit. He is one of the most appreciated Toronto artists, and we hope he will hit even bigger numbers soon.
One of his latest collaborations was "Swag" with Why G and Money Musik. They have around 10k views on YouTube. It is a very chill song with dope bars and amazing flows, so don't miss out on it.
 Burna announced a new hit, "After Dark," with Richie Stacks, and we can't wait to see what they have prepared for us. He works with more and less popular artists, and that is why we love him so much. He is always up for new collaborations while giving his best every time he gets a beat.
If you want to support Burna, check out his music, and follow him on his IG page above.