Pooh Shiesty – Neighbors ft. Big 30 (Video)
Pooh Shiesty releases the official music video for the song "Neighbors," featuring Big 30
Pooh Shiesty, a great rapper from Memphis, recently dropped an absolute banger in collaboration with Big 30, called "Neighbors." It's the third single from his debut mixtape called "Shiesty season." His album hit number three on the US Billboard 200, and the song "Neighbors" ended up on the fifty-first place on US Billboard Hot 100 and twenty on the US Hot R&B/Hip-Hop Songs.This young American rapper and songwriter is racking up millions on streams on many platforms – he has over 7.5 million monthly listeners just on Spotify. His fan base grew quite quickly as he rose to fame in 2020, after releasing a couple of singles. He is most famous for the song "Back in Blood," from the same album, which he collaborated with Lil Durk. Their collaborative piece has over 108 million views on YouTube.

On February 5, the official music video for the song premiered under Gucci Mane's 1017 Records and Atlantic Records. The song is a real fire, and with the memorable beat, it surely catches the crowd's attention. It is racking up more than 25 million views on YouTube so far. His audience is thrilled about every new project he puts out, appreciating everything he does with his music.

Big 30, a notable rapper from Memphis, signed the Moneybagg's Bread Gang Music Group label. He is also racking up millions of views and streams across many platforms. The song "Allegations," Big 30 released in 2020, in collaboration with Pooh Shiesty, has over 32 million views on YouTube. These two are artists you should follow in 2021, as they have so much to show us yet.

Check out the official music video "Neighbors" above, follow Pooh Shiesty and Big 30, and stream their music on all available platforms.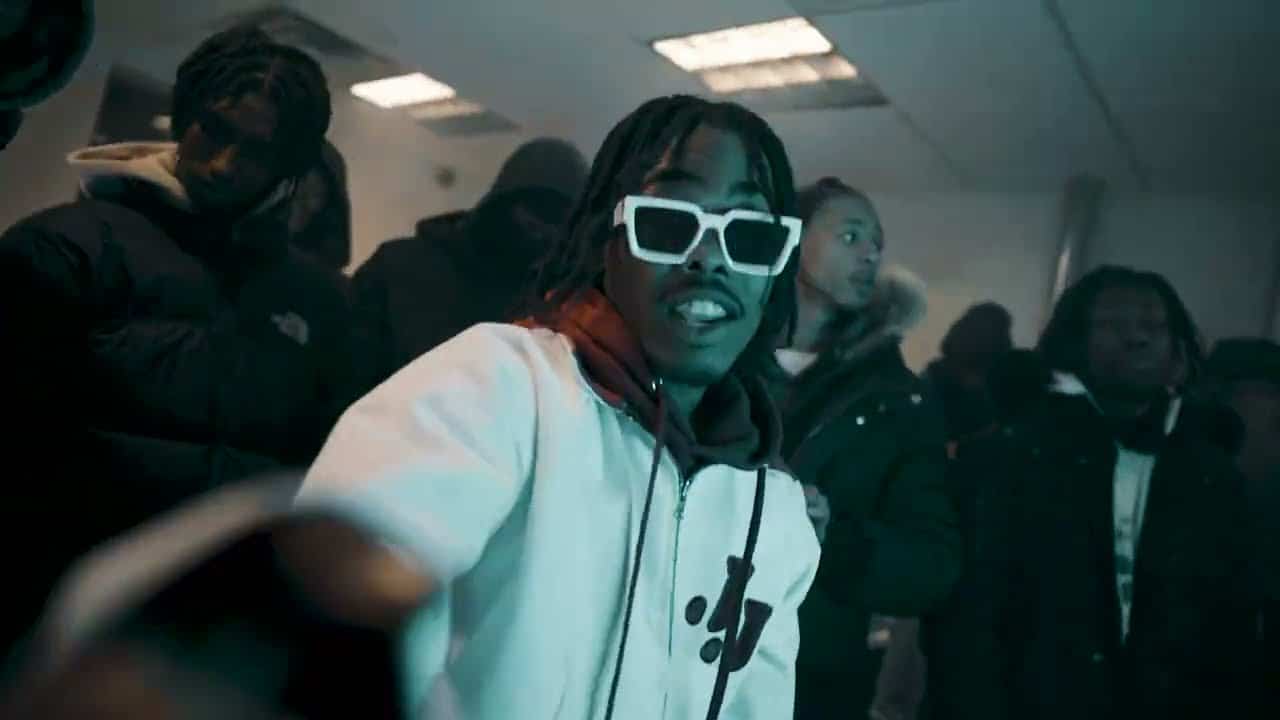 GEE GOTTI RELEASES THE MUSIC VIDEO FOR HIS NEW HIT "NO CAP".
On 17.1.2022. Gee Gotti dropped the music video for his new song "No Cap" on the JBG entertainment's YouTube channel.
The young rapper samples 50 cent's famous track and no one can deny he made us feel a bit nostalgic. Gee Gotti confidently hops on the beat, and with a unique flow, he delivers one of his best verses.
Gee, Gotti has some dope rhymes on the song, and he is getting better and better. His fans say 2022 is his chance to blow up.
He asked his fans to tag 50 in his comments, but the famous rapper still hasn't responded. We hope he gets noticed by 50; that would be huge for his career and future work.
Gee Gotti is known for his features like "Name dropping" and "boom"; "No cap" is his first single that was released on YouTube.
"Name dropping" with Jah Sav has 26k views, and it is one of the best underrated collaborations in 2021. You should check it out as well if you liked "No cap".
Voice of the demons – new project
The song is part of his upcoming project, "Voice of the demons"; he said it is coming soon.
We don't know what the project will sound like, but we are sure Gee Gotti is stepping up his game for real.
Follow the aspiring artist on his IG profile and show some love for his work:
https://www.instagram.com/geegotti._/
Check out the music video for "No Cap" above on this page, and drop a comment if you think this is Gee Gotti's year.
Quotable lyrics:
"I tell butter just ease of the pills,
he be like Gotti just get us a deal,
I may solve but I need me a mill,
people spinning till somebody kill."
41 CYPHER – Kyle Richh x Jerry West x TaTa x Jenn Carter x Dee Billz x Jay Gelato x FMB Savo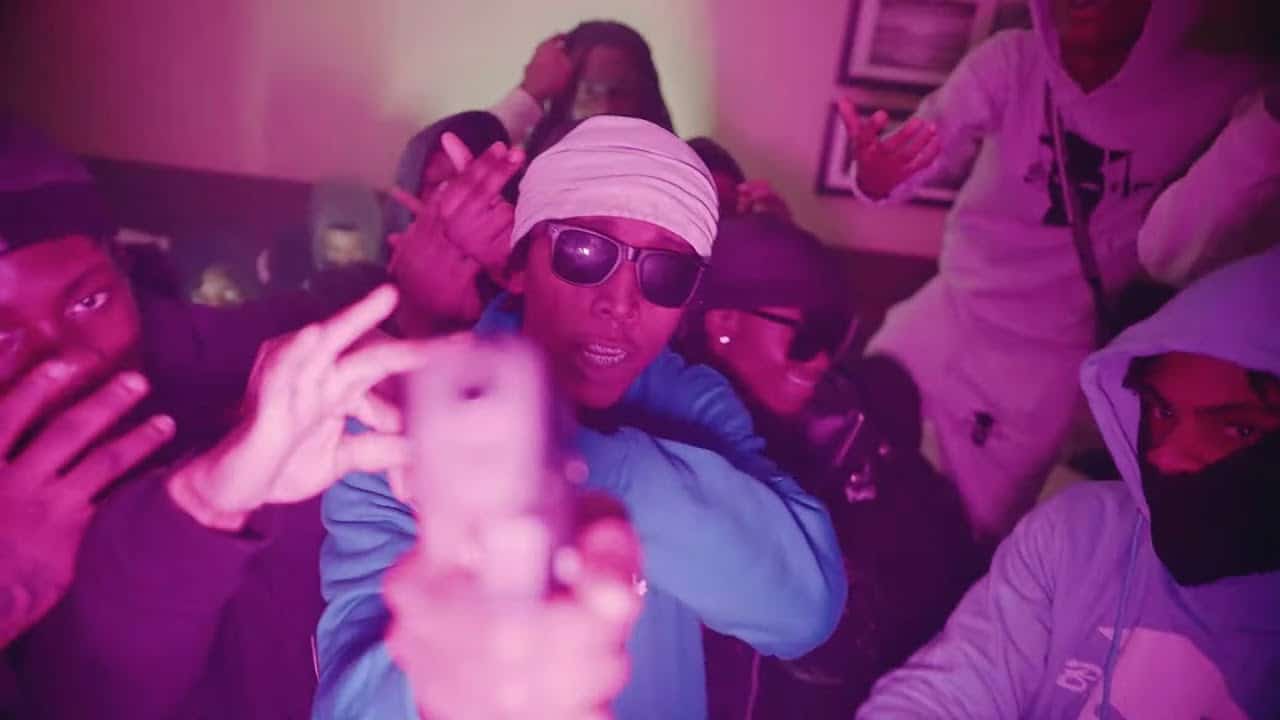 KYLE RICCH GETS SIX OTHER ARTISTS ON HIS NEW TRACK, "41 CYPHER".
On 15.1.2021. Kyle  Ricch dropped a collaboration "41 Cypher " on his YouTube channel.
He managed to get together some very cool artists and make a track that sounds amazing. This might be the hardest Brookylin track we have heard in a while, and we love how Kyle managed to bring his vision to life.
Jerry West was the second to come on stage, and he left it without leaving any crumbs. Tata then switches up the flow and kills the beat. Jenn Carter is the third rapper to join the others, and he dropped the notorious Megan verse.
After all of these fire verses, Dee Billz had a hard job, but he managed to carry on the track in his own style. Jay Gelato starts grinding towards the end of the song, and his lyrics are on point.
Savo was the last on the track, but he had some good punchlines that ended the song perfectly.
One of the diss lines on the track is: "Shot in the foot, call him Megan thee Stallion", and we love how Kyle has no fear.
This song better blows up cause this is too fire, and all of their verses just keep getting better and better.
You can follow all of your favorite artists on their IG profiles below:
Kyle Richh – https://instagram.com/kylerichh_
Jerry West – https://instagram.com/jerrywest_41
TaTa – https://instagram.com/iamlilta
Dee Billz – https://instagram.com/realdeebillz_
Jay Gelato – https://instagram.com/jaygelato_
Savo – https://instagram.com/fmbsavo
Jenn Carter – https://instagram.com/therealjenncarter
Check out the music video for "41 Cypher" above on this page, and leave a comment down below.
Quotable lyrics:
"It is time for the drill, then I ambush
it is time for the kill, shots in the head,
call that boy little Bill, ready to clip
cause I shot, and I fill."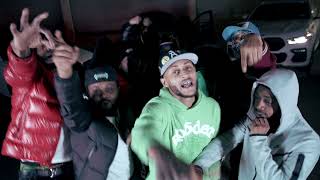 FAME KOBAINE DROPS SOMETHING HOT, MUSIC VIDEO FOR "SPIDER" IS OUT.
On 31.12.2021. Fame Kobaine dropped the music video for his hit " Spider" on his YouTube channel.
The music video shows the rapper flexing around some brutal cars in a very dim atmosphere. He spits clear bars, and you can just sit back and relax while listening to his easy flow.
The music video has been viewed more than 200k times, making it his most successful one so far. The beat is crazy, and he rolls on this beat, and we hope we are going to bump to it all 2022.
The rapper is not playing anymore, he has been releasing new music, and he has leveled up every time. If you liked " Spider", you can check out " Cutty Cutty" and " Geek Out" as well.
We hope a new album is on the horizon because we need to hear more of his dope punchlines and his easy flow. If you want to hear something chill but amusing, don't skip on Fame Kobaine's music.
We hope Fame Kobaine will get a lot more views on his new song because it deserves way more attention, so don't disappoint us.
Follow the rapper Fame Kobaine on his IG profile below if you want to support his work:
https://www.instagram.com/famekobaine/?utm
Check out the music video for " Spider" by Fame Kobaine above on this page.
If you like the song, don't forget to leave a comment down below.
Quotable lyrics:
"I got to stay with Stacy,
she says I am fine; that  I am wavy,
like her uh like I am Tom Brady,
all this in my pocket made me
I got to reach out for that rocket
Tracy, in for the net Katy, thought of the set
wavy."