WORLD STAR HIP HOP DROPPED THE MUSIC VIDEO FOR SMILEY'S SONG "BREAKDOWN".
On 05.11.2021. Smiley dropped the visuals for his song "Breakdown" on World Star Hip Hop's YouTube channel.
Smiley's new video "Breakdown" is out, and opinions are positive as always; some say that the music video is amazing and that Smiley is making a great entrance into mainstream platforms.
Smiley's flow is chill as usual, and he is seen loving his LA lifestyle while driving a car and hanging out with some girls.
The song "Breakdown" is a single from his sequel album "Buy to Buy", dropping soon.
"Buy to buy" was Smiley's debut album, which dropped in 2018, and it was an instant hit.
From the beginning, Smiley has been one of the most talked-about Toronto rappers because of his rather unique voice. All of his songs are highly successful, and his fans claim that "it is just a Toronto thing".
"OVER THE TOP"
He even has a song with Drake called "Over the Top", which is probably the crown of his career. Drake posted that he is very proud of Smiley and everything he has accomplished.
And with Drake as the wind to his back, this guy does not need anything more.
Follow Smiley on his IG page, and show some love to the Toronto rapper:
https://www.instagram.com/thareal_smiley/
Check out the music video for "Breakdown" while waiting for the new album above on this page.
Leave a comment down below if you like Smiley and his music.
Quotable lyrics:
"Woah, look at me, I know that they sick of me
It's a shame that they pickin' me
It's the voice and delivery
Why the labels so into me? (The labels)
Huh, she's so into me
She eatin' my dick like it's cinnamon."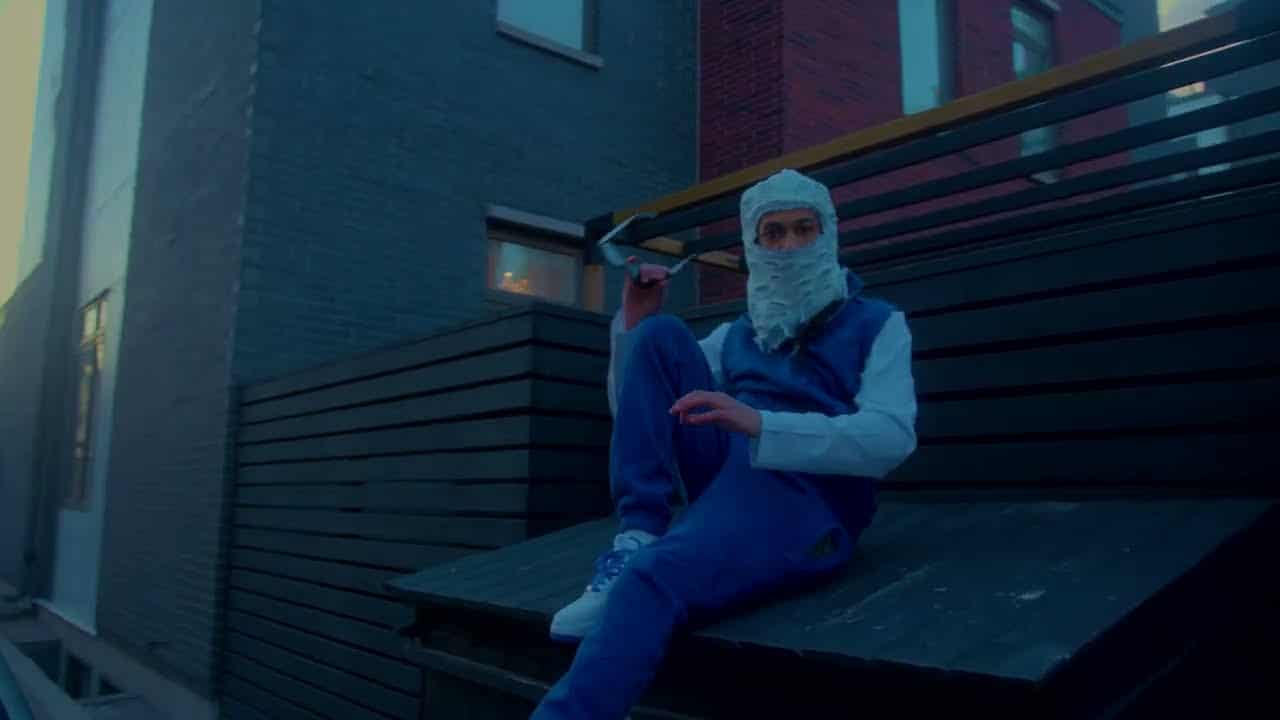 YOUNG SMOKE DROPPED THE MUSIC VIDEO FOR 9-5.
On 16.4.2022. Young Smoke dropped the music video for his track " 9-5". The young Toronto rapper hasn't been active lately, but he has returned with a banger.
His fans say he is getting better and better; he just needs to drop more. " 9-5" is a chill song with dope bars and amazing visuals. The rapper said that if his fans get him 10k views, he has a surprise for him.
The almost 4 minutes long video features the Toronto rapper in the streets and in the studio. He just has a chill vibe, which goes hand in hand with the song. Young Smoke is relatively new in the game, but he is slowly but surely making a name for himself.
This track is more "For the hood," and it resembles his previous songs "Block Boy" and "3 Tha Streetz".
The young rapper always mentions his brother in his tracks, and he is determined to carry on his legacy. 
He said in 2022, he is changing the game, and we hope that means more music and more videos. If Young Smoke keeps up with the good work, he will reach that 10k views in no time.
If you want to show some love to Young Smoke, follow him on his IG page below, and listen to his killer tracks:
https://www.instagram.com/youngsmoke444/
Check out the music video for "9-5" above on this page. If you like the song, don't forget to drop a comment down below:
Quotable lyrics:
"Ragz and riches,
up in the life, for the baddest
bitches, Imma get a stash
of figures, remember mom used to 
be mad at these niggaz, and we get
money, funny, remember those days when
we was hungry."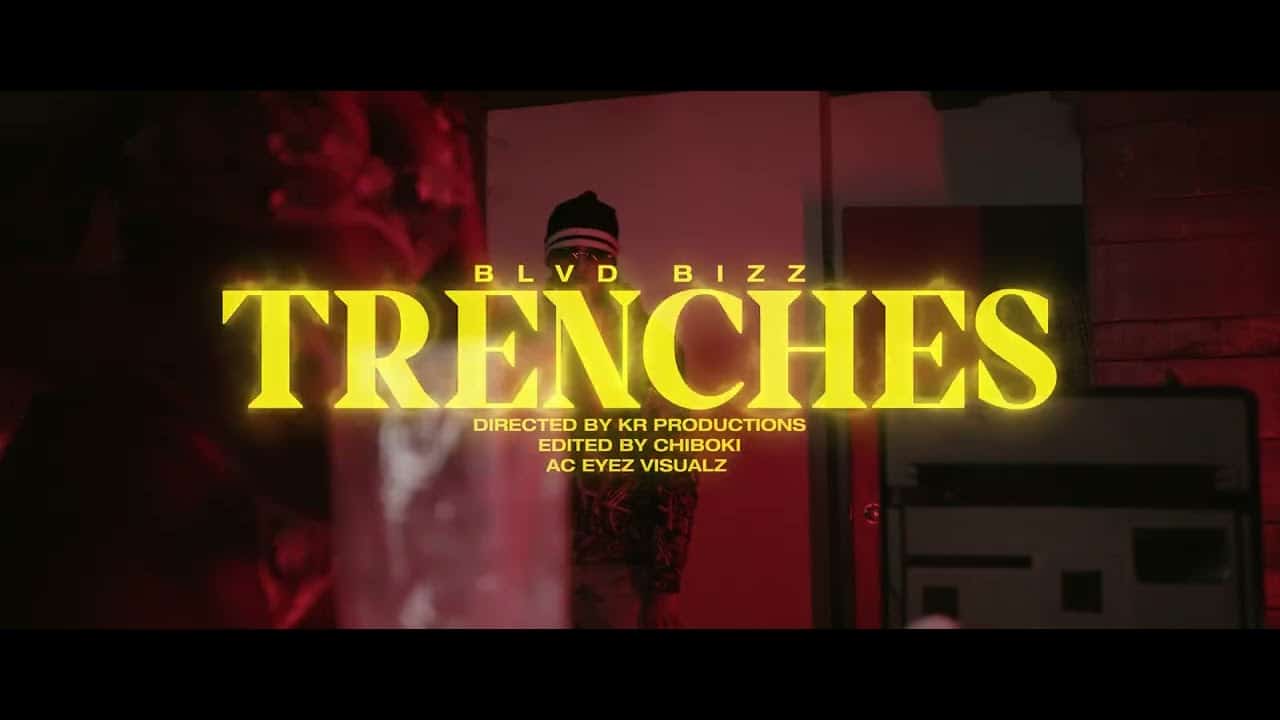 BLVD BIZZ RELEASES MUSIC VIDEO FOR "TRENCHES".
On 25.3.2022. BLVD Bizz released a music video for his song "Trenches". Chiboki & KR Productions killed it with the visuals, and BLVD did not let any bars go to waste.
We can see the rapper riding in his car and flexing his wealth. The music video fits the atmosphere of the video perfectly, and we love it.
BLVD is always hardcore with his bars, but his flow on this track is unmatched. The track has a lot of highlights where his songwriting skills are on the top. If you have a favorite bar, don't hesitate and drop it in the comments. 
Toronto-based hip-hop artist Blvd Bizz was born in Canada – where he adopted his stage name from the area he grew up in, Ardwick Boulevard, and his childhood nickname, "Bizz." He is always fresh with new lyrics and a new beat, so he never disappoints.
His smooth lyricism and authentic delivery never fail to tell profound stories, often inspired by his hometown and upbringing. This track deserves way more than 17k views on YouTube because of the authentic vibe and killer bars.
If you want to check out something cool today, don't miss out on " Trenches". We are waiting for BLVD to surprise us with some new releases soon.
Follow the rapper on his IG profile below if you want to show some love to the rapper.
 https://www.instagram.com/blvdbizz/
Check out " Trenches" by BLVD Bizz above on this page, and tell us what you think in the comment section below.
Quotable lyrics:
"We in the trenches we stepping,
wrap up a brick like a present, 
switch on the back send his bitch ass to heaven"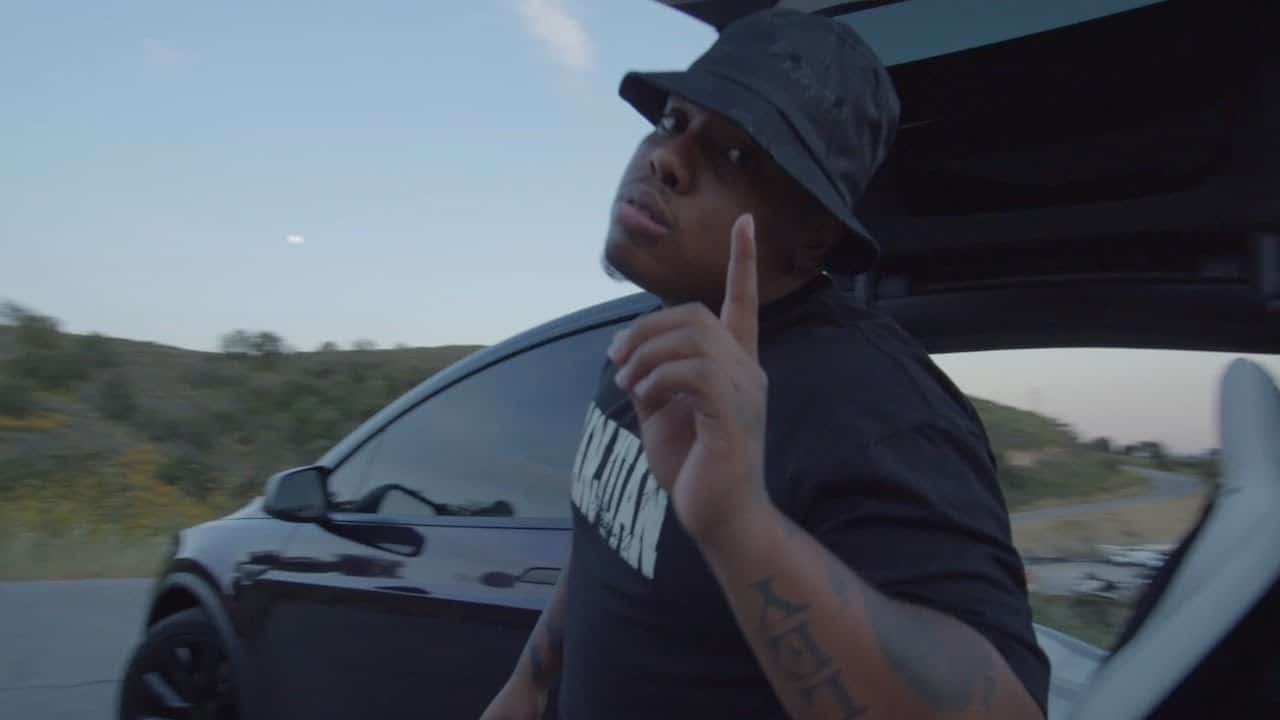 SMILEY IS ALWAYS UP TO SOMETHING, DROPS NEW MUSIC VIDEO FOR "ON TO GAME".
On 30.3.2022. Smiley dropped the music video for "On To Game" on his YouTube channel. The music video has reached almost 100k views, and it deserves way more.
Smiley never disappoints when he releases new music, he is always about bringing new trends, and he always does it in a big way. We can see Smiley doing an interview at the beginning of the video, but then he switches to his new flow.
The bars are amazing; the vibe is completely fresh and entertaining. If you are a Smiley fan, you will be thrilled. If you don't follow him, this song may change your mind. Smiley is a part of OVO, and he is constantly growing and evolving with his music. He gets a lot of criticism because of his different vibe, but that is what makes him authentic.
One of the most authentic rappers in Toronto, who always gets the spotlight with new releases. He is consistent and unique, and that is why we love him.
The song is energetic, full of dope bars and has an amazing flow. If you want to hear something interesting today, check out Smiley's new song, it will blow your mind.
Check out the music video for Smiley's new song "On to Game" above on this page. Drop a comment if you think the song is dope.
If you don't follow Smiley, check out his IG profile below:
https://www.instagram.com/thareal_smiley/
Quotable lyrics:
"Ya, it's ridiculous
Check me out. I'm killing shit
I just got a bigger bitch, and she came with sum extra clips
I could put you onto game make a hero out of lame
Niggas know the fucking name
Buy or bye, we run the game
Sacks up."